Welcome!
Innovated Project Solutions, LLC (IPS) is a woman owned and operated company. Our management team has been creatively selected to provide subject matter experts in multiple areas of Project Management. Our experienced team is prepared to provide a full set of management solutions.
These solutions include business process analysis and reengineering, project management tools training, implementation, and execution.
Join Our Team:
Immediate needs...
Our company is looking for Project Controls Professionals for upcoming opportunities in the southeast area. We are looking for experienced professionals with the following skill sets:
Scheduling
Cost Engineering
Cost Control
Earned Value Management
Systems Implementation
Project / Program Management
Primavera® Project Planner (P3®)
Primavera® (P6®)
Primavera® Cost Manager
If you are qualified and interested in joining our team, please email your resume to jobs@ipsyes.com.
People, Process, and Tools
IPS uses the tag line of "People, Process and Tools" to describe what we do. In everything that we do, these three items come into play, all important in influencing the elements for success. All three must be assessed and satisfied for a successful outcome. Our IPS team understands this and works with your team to develop an agreed upon approach to provide you a successful solution. Part of that approach is to understand your company's organization, processes and the tools used to support your processes. This information, along with our team's expertise will facilitate in providing you with the best solution for your company. We get excited about working with people to improve processes and tools. We enjoy what we do and working with you. IPS ..yes.. "People, Process and Tools"…We think that describes us best.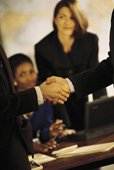 People
As a company, the IPS core team has over 150 years of combined scheduling and project management experience. IPS employees are members of project scheduling and management teams in a variety of disciplines including general construction, environmental remediation, nuclear, energy, defense and manufacturing industries. We are subject matter experts. IPS has selectively networked and gathered some of the best talent in the industry. We have experience performing in both government and private sector environments.
Process
IPS is proud to have a process improvement and results oriented culture. Our team members incorporate this culture into their day to day assignments. It is what keeps our customers as return customers. Our customers know that we are committed to providing highly qualified professionals delivering quality products and solutions. We have a Certified Lean staff member which provides the standards and training for our process improvement approach. We share this value added skill with our customers in the execution of their task needs.
Tools
IPS team members are experienced in using many Project Management software tools, including but not limited to, Primavera, MSProject, SAP, Cost Manager, Cobra and Prism. Our team is proficient with Mircosoft products. IPS team members are ready to hit the ground running for you with preloaded software laptops. IPS is an Authorized Primavera Trainer. We have Primavera Certified Trainers that can get your Project Controls team up to speed with the latest releases of P6 and beyond. We can train at your location or at our local training facility. Although, we start with the basic "how to" from the textbooks, IPS can customize the training to your organizations specific needs to help you get the most out of your training dollar.
We listen. We care. We deliver.