Planning & Scheduling
Join Our Team:
Immediate needs...
Our company is looking for Project Controls Professionals for upcoming opportunities in the southeast area. We are looking for experienced professionals with the following skill sets:
Scheduling
Cost Engineering
Cost Control
Earned Value Management
Systems Implementation
Project / Program Management
Primavera® Project Planner (P3®)
Primavera® (P6®)
Primavera® Cost Manager
If you are qualified and interested in joining our team, please email your resume to jobs@ipsyes.com.
Planning & Scheduling
"It is more important to know where you are going than to get there quickly. Do not mistake activity for achievement." - Mabel Newcomber
Whether you need up front development support only, a turnkey deliverable, or staff augmentation, we have experienced people that are both quality driven and results oriented.
Planning and Scheduling services offered by IPS…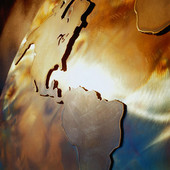 Scope & WBS Development
WBS Dictionary Development
Summary Schedules
Milestone Schedules
Detailed CPM Schedules
Detailed Work Plans
Outage Planning
Resource Loaded Schedules
Schedule Reviews
Primavera
MSProject