Training & Facilitation
Join Our Team:
Immediate needs...
Our company is looking for Project Controls Professionals for upcoming opportunities in the southeast area. We are looking for experienced professionals with the following skill sets:
Scheduling
Cost Engineering
Cost Control
Earned Value Management
Systems Implementation
Project / Program Management
Primavera® Project Planner (P3®)
Primavera® (P6®)
Primavera® Cost Manager
If you are qualified and interested in joining our team, please email your resume to jobs@ipsyes.com.
Training & Facilitation
"Hire people who are better than you are, then leave them to get on with it . . . ; Look for people who will aim for the remarkable, who will not settle for the routine." - David Ogilvy, Chairman of Ogilvy & Mather Advertising.
Make the most out of your training dollar and add to the strength of your organization by providing training in some of the most sought after tools in the industry.  We have Primavera Certified Trainers that can get your Project Controls team up to speed with the latest releases of P6 and beyond.  Don't incur the additional cost of sending your employees to an offsite facility, let IPS's trainers come to you.  Although, we start with the basic how to from the textbooks, IPS can customize the training to your organization's specific needs to help you get the most out of your training dollar. 
Needing to move from the P3 to P6 platform?  IPS will be there from start to finish including server requirements, assistance in getting licenses, and making sure the data is transferred accurately and completely.  IPS will train the personnel in your organization for setting up your updated P6 system from the beginning.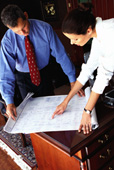 Training and Facilitation services offered by IPS…
Authorized Primavera Trainer
Earned Value Management Training
Control Account Manager (CAM) Training
Supporting implementations of Software applications
ISO Implementations
Lean Concepts
Email us at training@ipsyes.com for assistance and/or quotes.
Visit IPS Courses for further information.