Primavera Systems
Join Our Team:
Immediate needs...
Our company is looking for Project Controls Professionals for upcoming opportunities in the southeast area. We are looking for experienced professionals with the following skill sets:
Scheduling
Cost Engineering
Cost Control
Earned Value Management
Systems Implementation
Project / Program Management
Primavera® Project Planner (P3®)
Primavera® (P6®)
Primavera® Cost Manager
If you are qualified and interested in joining our team, please email your resume to jobs@ipsyes.com.
Primavera System Implementation
"We have no illusions about it. The status quo won't hold. We have to go in with new, interesting ideas that are cost-effective." – Wayne Clarkson
If you are looking to migrate to Primavera or to a new version of Primavera, IPS can help.  One size does not fit all.  IPS will be there from start to finish including server requirements, assistance in getting licenses, and making sure the data is transferred accurate and completely.  IPS will train the personnel in your organization for setting up your updated P6 system from the beginning.  IPS can provide the amount of support that is right for your company's need, when you need it.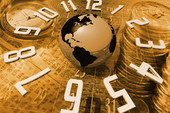 Primavera System Implementation services offered by IPS…
Readiness Assessment
Current State Analysis
Data Migration
Data Integration
Primavera install aftercare
Primavera Structure Setups
Primavera Desktop Procedures
Authorized Primavera Trainers
Visit IPS Courses for further information.